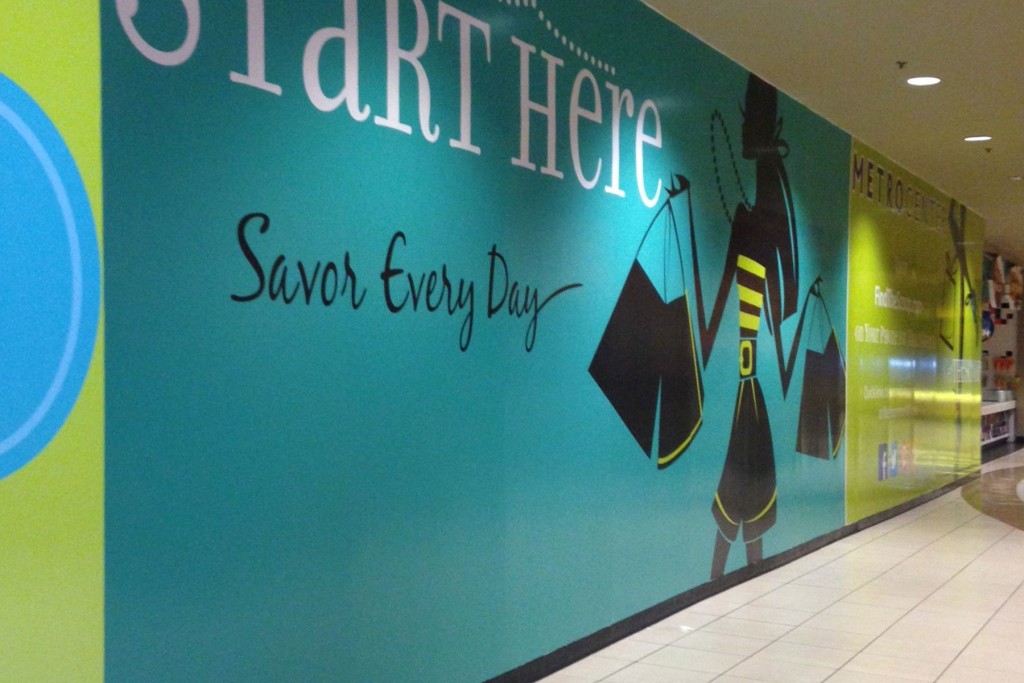 Retail Barricades For Every Industry
With a name like "Retail Barricades" you may be excused for thinking, as a service provider within a mall such as a bank, restaurant, or movie theatre, that they may not be the right marketing tool for you. But in fact, custom-printed barricades are one of the most impactful, memorable and exciting ways to promote any business anywhere in California. If you're opening a new branch, expanding your existing offices, or you're just starting out and it's your first step into business, a retail barricade is a cost-effective, innovative promotional tool. Mall Wall is the leading name in designing and installing barricades for every business.
Barricades for businesses
As a business, communicating your message is the primary aim of your promotional marketing. If you're opening a new store, you want people to know your name, when you're opening, and what you're offering. Retail barricades from Mall Wall can be customised to any size with any design that you can imagine. From your brand logo and a simple message to details of your hours and photos of your products, a retail barricade from Mall Wall can be designed and manufactured to your specific requirements. Unlike window posters, or signs in the window covered by paper, retail barricades create a professional image even before the design is created. Strong, robust and manufactured for high traffic areas and able to withstand impact, retail barricades are a cost-effective way to attract new customers. Whether you have a new branch of a bank, you're opening the latest restaurant or you have a bar for people to relax in, a retail barricade could help you build you brand before you even open. Talk to Mall Wall today!