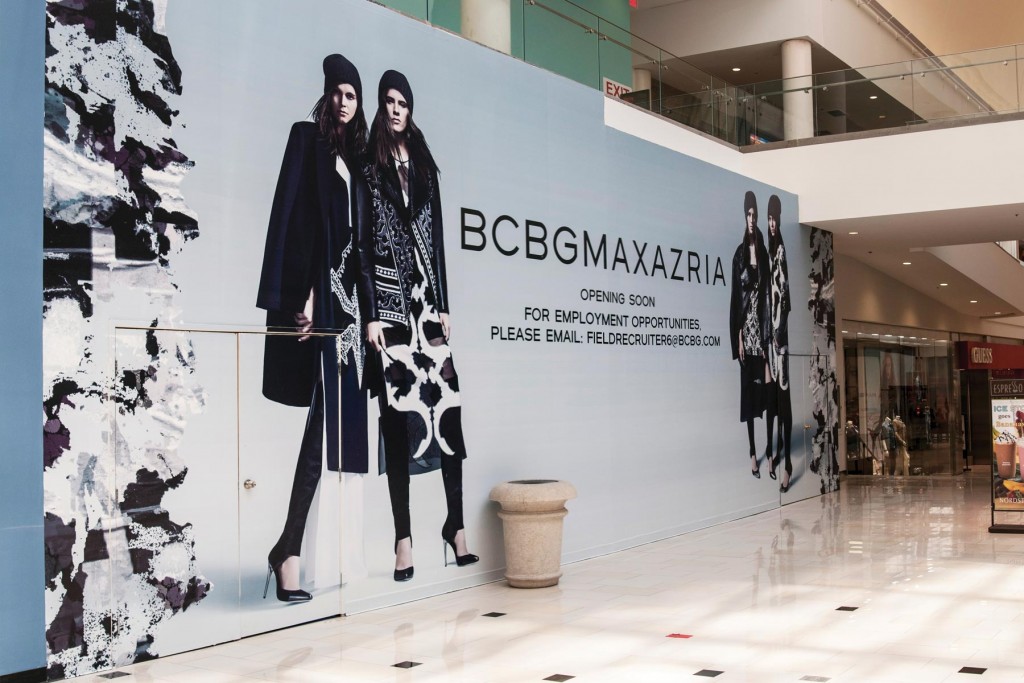 Guiding The Customer Journey With Mall Wall Retail Barricades
The mall or outdoor shopping center is a competitive place for retailers. Your store, whether fashion, restaurant, home goods or entertainment, will likely be situated near similar stores who are all competing for the business of potential customers and passers-by. Your aim, in order to succeed in your business, is to attract the customer with the exterior of your store. In order to complete the process of gaining attention, creating demand, evaluating the options and making the transaction, you must first grab the attention and make sure the customer is interested and sees a place for your product in their life. With a retail barricade you can create an aspirational design that makes your potential customers think "wow, that could be me", and Mall Wall can help you create the ideal marketing tool.
Retail Barricades To Attract Attention
Retail barricades are an exceptional marketing tool in a mall or street for any retailer. They are prominent, dominant and impossible to miss. If you are trying to attract the attention of your customer, to make them think your store has something they really want, and create the thought process that they need your products, they will come back. With a retail barricade, for example, if you are a clothing store, using your very best image of your most stylish outfits where the people are exceptionally happy, and look like they love wearing the clothes, will create positive vibes to anyone who is searching for new clothes. Mall Wall can create your retail barricade in any size, any design and will manufacture and install your new marketing tool. Highly effective, they can be used during a rebrand, store change around or before an opening, and are proven to catch the attention of shoppers.
Don't forget to include when you open! If you've done a great job of making customers want your products, it's a good idea to let them know when they can access them so they can complete the retail journey!