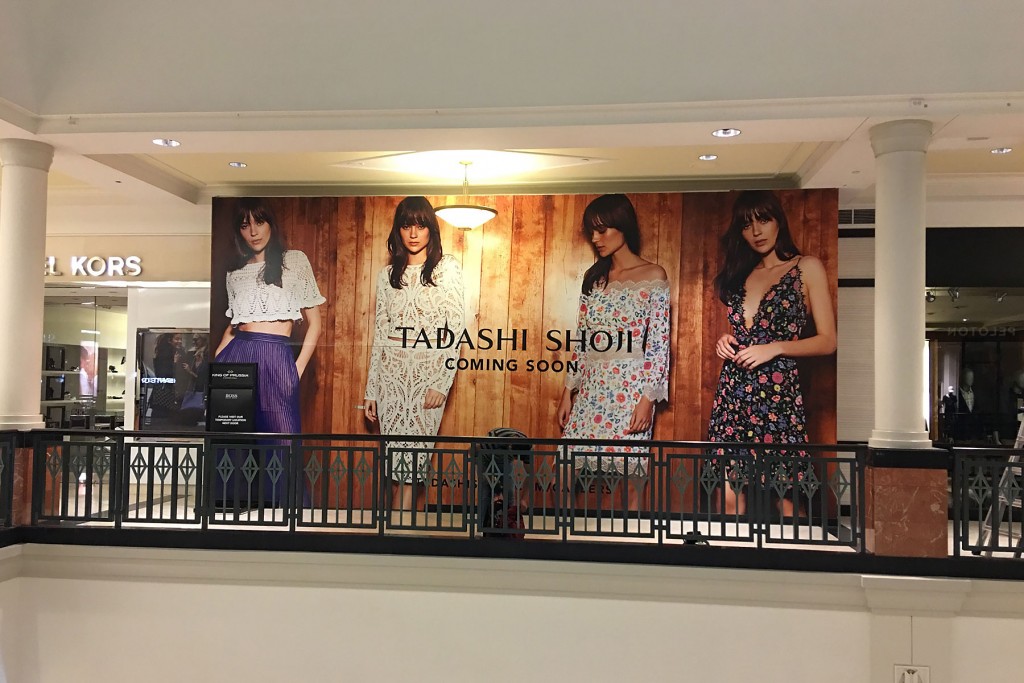 From A Distance! Can Your Customers Identify Your Business?
If you own a business that is nestled in between others, or you are running a store that is inside a mall, there is a risk that you can "blend in" to the surroundings.  Your aim as a business is to keep your store busy, increase foot traffic, and build your profits, and you need to attract customers to do this.  The "catch" area around your store will be the distance from which that people can see your storefront.  If they cannot see what your store is and what you are selling, it is impossible to catch their interest.  With a retail barricade, you have the opportunity to attract your customers from a distance.  A far larger canvas than many other marketing tools, it is your chance to really shout out your message and build your brand loyalty professionally.
Retail barricades for promoting your retail store
Retail barricades from Mall Wall can be entirely customized to your individual requirements.  Whether you want a barricade to cover the entire storefront and 10 feet high, or you want a smaller barricade covering one or two windows, Mall Wall create a professional look every time.  To really capture the attention of the shopper at the other side of the mall, or at the top of the stairs, or as they come from around a corner, you need a retail barricade that stands out. With Mall Wall you can have a completely unique, eye-catching and exciting marketing tool.  Combine a great design with an impactful message and produced to a high standard, you'll have a great combination for success.
Mall Wall are specialists in design, creation and installation of the very best retail barricades.  If you want to make a statement and capture the attention of every shopper in the mall, call Mall Wall.