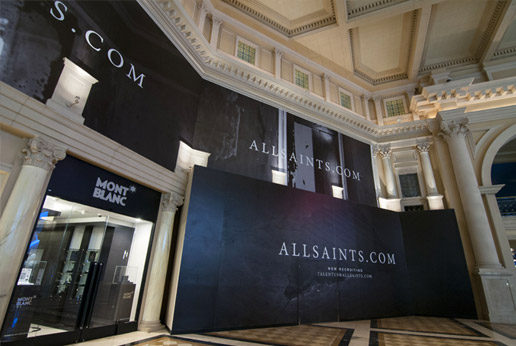 What To Say And How To Say It In A Mall
People love to shop! If they didn't, there would not be such a huge market for every aspect of retail– from online shopping to huge physical malls, they all offer slightly different ranges. For a retailer, a mall is a competitive place, there could be more stores offering similar product ranges to your own, or alternatives that try to market over you. To remain ahead of competitors, it is important to ensure your marketing is clear, strategic and creative in order to keep a strong hold on the local market, increase footfall and build profits. If you are opening a new store, undergoing a range change in store or just want to make a statement, a retail barricade is an amazing choice for impactful marketing, but only if you get it right. And what you say goes a long way!
Getting The Words Right In Marketing
We have all heard about the withdrawal of the new Pepsi advert. If a brand gets advertising wrong, it can seriously impact on their brand image which in turn can damage sales. Saying the right thing on a retail barricade is important for a number of reasons:
Text must be legal and meet advertising standards
You must not infringe copywrites, including use of images.
Text must not be open to misinterpretation
Text should be clear, easy to read and suitable.
This may seem overly complicated, but in fact all you need to think is whether the retail barricade fits with your brand image and whether you would be attracted by the design. If you're announcing an opening, you must remember to include dates and times, or if you are offering a promotion – remember to specify all the terms and when it will run. Mall Wall are specialists in design, creation and installation of the very best retail barricades. If you want to make a statement and say the right things at the right time, talk to Mall Wall.