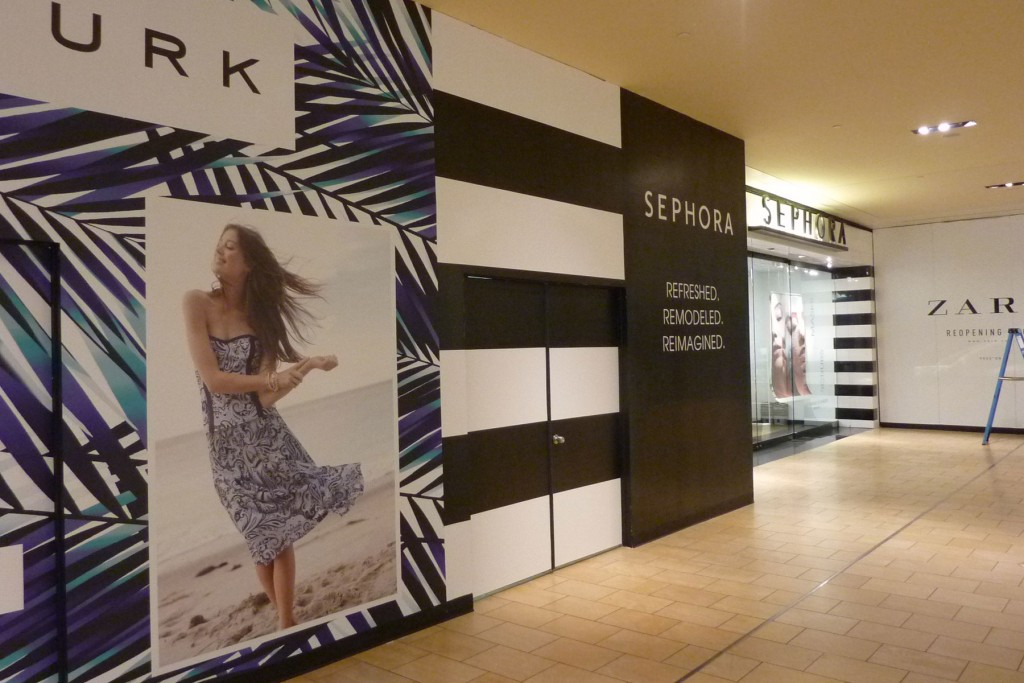 Make that call with Mall Wall
If you're in the process of planning to open a new store, whether in a mall or on a street, one of your main objectives of your "pre-launch" campaign is to boost interest in your brand and store. If it's a brand new store to the area, you may be looking not only to build your brand and interest in your store, but to recruit a team of employees. Whatever your objective, you will want to communicate with people in the vicinity of the store, and you need to find an effective way to do this. Whether you are recruiting for a sales team, or you are letting people know the opening date of your store, a retail barricade from Mall Wall is a great way to communicate.
Retail Barricades For New Stores
Using conventional advertising methods can be difficult to ensure you reach the right target audience. When it comes to advertising a new store to potential shoppers, perhaps advertising job openings to your potential new team, you need to make sure the right people see your message. A retail barricade where your new store will be located is a fantastic way to promote your brand to people who are already invested in the shopping experience. Mall Wall can design, print and install a retail barricade in any size, and any specification with all your relevant contact information printed prominently (where to apply for your job, or when you open, or example).
Get your potential customers and employees to make a call to you with a retail barricade from Mall Wall.