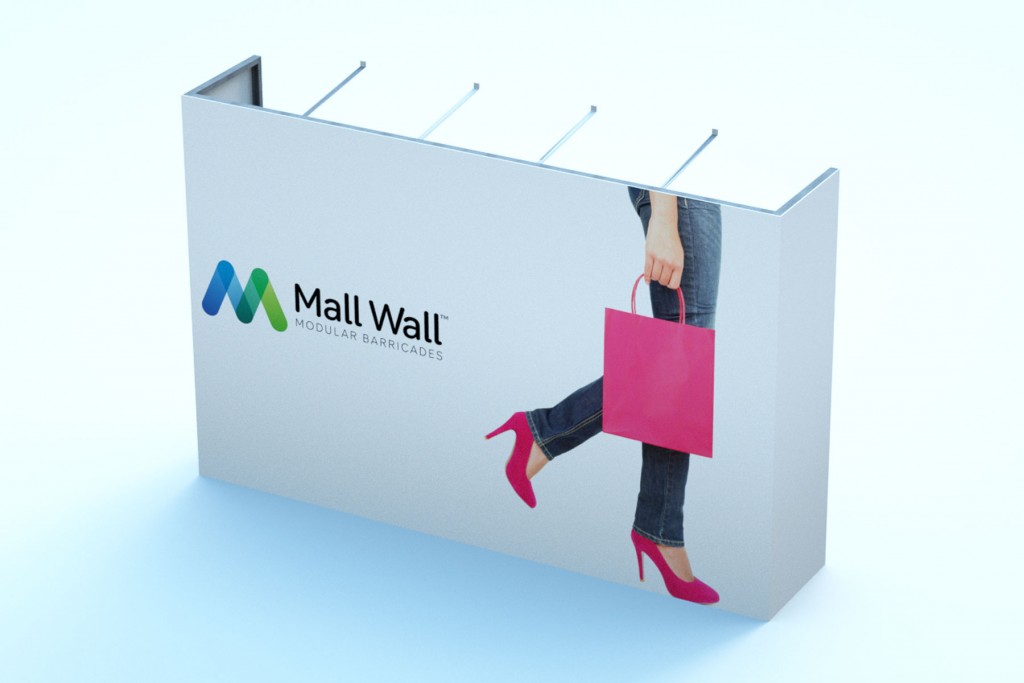 Making the most of your retail barricade
When it comes to retail barricades, they look the part. Without a doubt, they enhance your branding, improve your store's image, and when you're positioned in a mall amongst other businesses, they help your business stand out. But many retailers have reservations, believing that there must be a lot of work involved in getting your design from an idea to reality. Some retailers think it must be a long process in finding a designer, then finding someone to print your barricade who knows the health and safety requirements, and the specs needed to produce a great barricade. AND then find someone who knows how to install a retail barricade. This is where Mall Wall can help. There is no complex process to produce your retail barricade – Mall Wall designs, prints and installs your retail marketing barricade – one company, one contact and one great result!
Mall Wall For All-In-One Retail Barricade Services
As a busy retailer, you have little spare time for organizing extra marketing activity. Considering using a retail barricade can be intimidating and can be thought of as a little bit too much work having to source different specialists. There is an easy, reliable way to get the retail barricade that fits your needs and meets the demands of your building and local area: Mall Wall. Specialists in design, manufacture and the safe installation of retail barricades throughout Southern California, you do not need to contact more than one business, Mall Wall can do it all! Whether you're looking for a small retail barricade for the opening of your new store, or you are a nationwide chain with numerous stores and an opening plan that extends the next few years, you need a reliable, reputable company who can deliver exceptional quality, on time and tailored to your needs.
If you want to hear how Mall Wall can help you stand out in the crowd, contact us today.