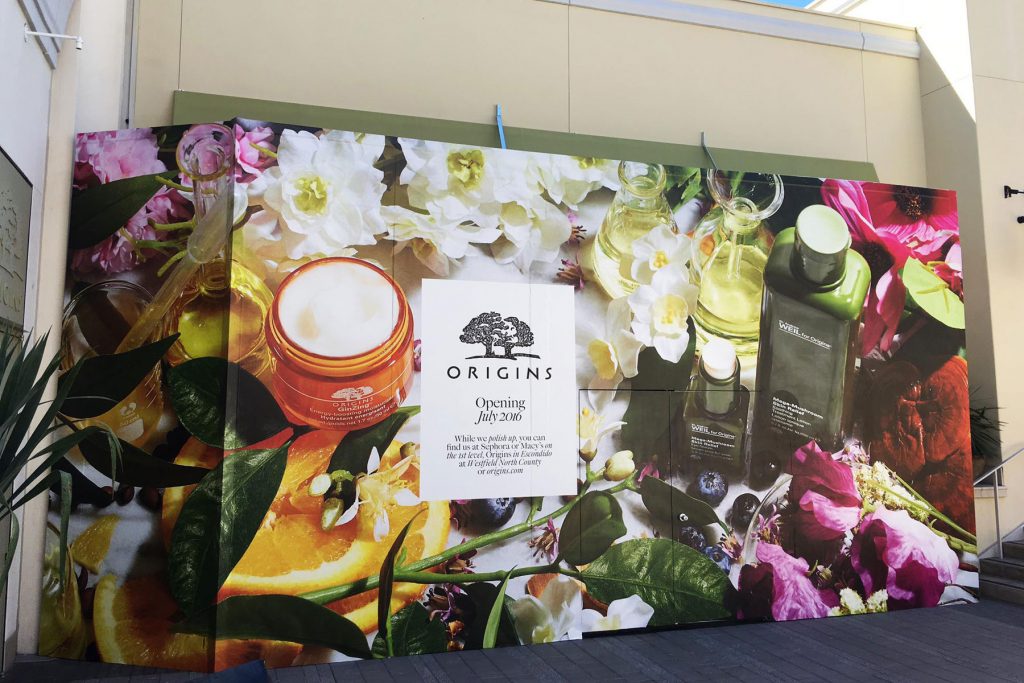 The Wall That Communicates To Your Customers
You're refurbishing your store, you're opening a new store or concession, or you're expanding, and you want to let your customers know. Do you put up posters? Not a great idea, they are likely to blend into the background or become obstructed. Do you use word of mouth? Not recommended as there is no way to guarantee you reach the right people. Do how else do you promote your store? Why not consider a retail barricade from Mall Wall
What can a Retail Barricade do for me?
If you haven't come across a retail barricade before, you will soon be persuaded as to the benefits of this exciting, innovative and creative marketing tool for retailers. There are numerous occasions where you may need to install a cover over the front of your retail store front, from opening a new store through to change over of season ranges to install a brand new look. A retail barricade is the perfect way to utilise this space. Designed, manufactured and installed to your size specifications and according to your choice of copy and images, the retail barricade can be in place for any length of time from a couple of months prior to a store opening through to a couple of weeks while you change your seasonal range. At Mall Wall, we consult with you on your choice of design – you can select almost anything, from a simple "opening soon??? with your brand colors, through to full color imagery with an eye catching design that is sure to turn heads, and our high quality print processes generate a great result on the finished barricade.
A great retail barricade is impossible to miss – it is eye catching, bright, turns heads and memorable. Utilising exciting and innovative designs can make your retail barricade even more effective! Why not give it a try today? Call Mall Wall for a quote.