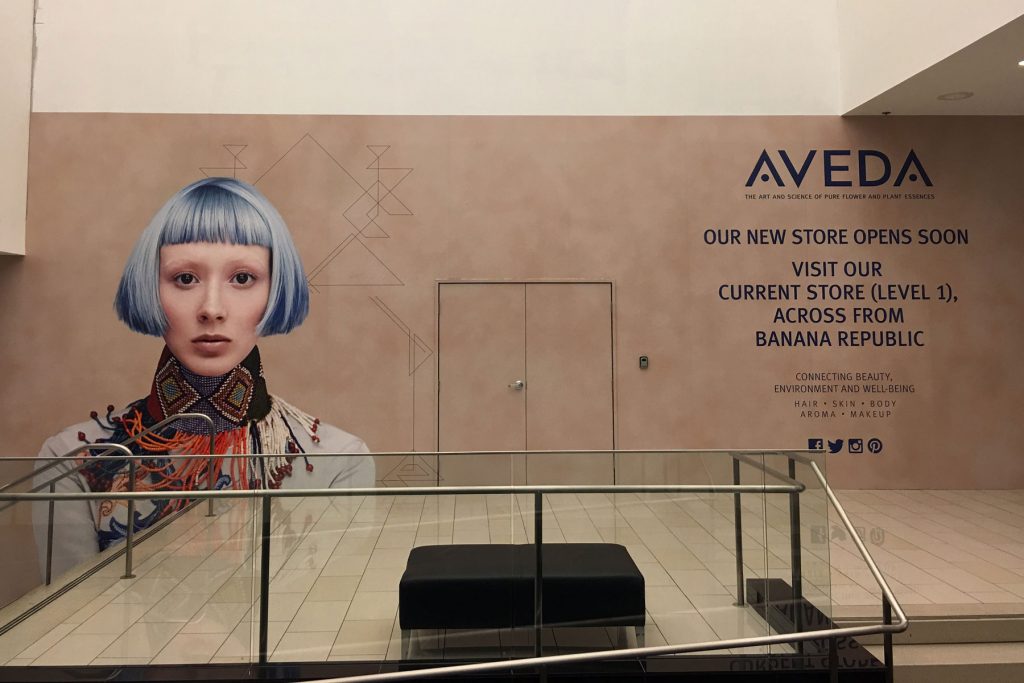 Size Doesn't Matter With Mall Wall
No matter what size your retail store, we have a retail barricade for you! Whether you run a small independent boutique, or handmade goods store, or you own or market for a large nationwide chain of supermarkets, clothing stores or brands, at Mall Wall we can offer you a tailored, individually designed retail barricade to act to communicate with your audience. If you are searching for a retail barricade to cover a small area in a mall where you are opening a concession for your make up brand, or you require a multi sided, ceiling height barricade while contractors prepare a brand new superstore behind the wall, we can deliver a bespoke design to the highest quality specifications.
Designed Exactly To Your Needs – Mall Wall Retail Barricades
You may think that your store is too small or too large for using retail barricades, that the clarity of the print, the impact of the message and the choice of design can surely not reach the same quality or be lost due to your store size? But that is not the case! Retail barricades are incredibly versatile, adaptable and effective marketing tools. They can be printed in any size from one window or door panel through to covering an entire store. Available in the full color spectrum, guaranteed with master printer certification for authentication of brand colors. Dedicated to promoting effective communication between retailers and their customers, Mall Wall can design, print and install retail barricades that turn heads. If you are having refurbishment work done, you are installing a new range, or you are just looking for a different way to market your store to people passing by yourself and your competitors in the mall, a retail barricade can help you stand out from the crowd and leave a lasting impression.
Call us today at Mall Wall for a custom quote for a retail barricade for your retail store in the size and design you require.