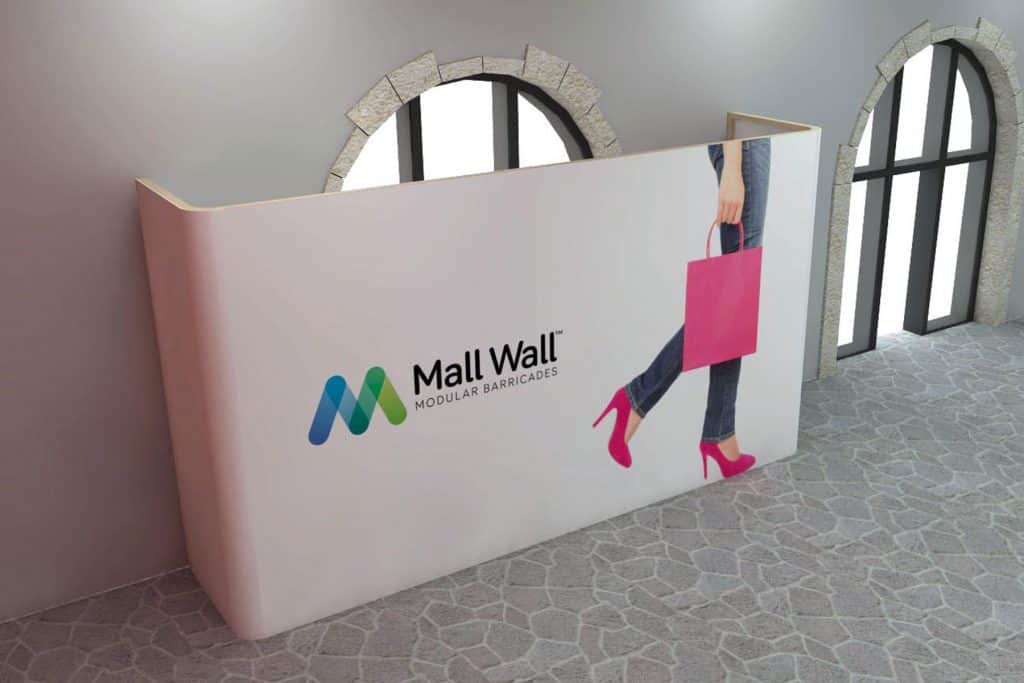 Changing Your Instore Range – Generating Sales and Interest With Retail Barricades
Inevitably in a fast paced retail world, you in store ranges need to change on a periodic basis. Throughout the year there will no doubt be times you can swap product ranges during quiet periods or after peak trading hours, but when it comes to a change around of a larger area or range, you may need to take a different approach. It's not great for business for your customers to walk past and see work taking place, neither is it beneficial for branding to see an empty window. So that's where Mall Wall can help.
Retail Barricades For Professional Retailers
Maintaining a professional look for the front of your store is essential in order to keep your position within your market, to remain competitive against your competitors and ensure your customers know you mean business. If you are in a position where you would ideally need to take some of the retail store front off public view, we can help! Retail barricades can be designed, printed and installed in any size and for any location – for a retailer on the main streets of LA through to a coffee shop in a shopping mall or a niche boutique in an elite area of the city, they can be adapted to every business, every window and every style. The design on your retail barricade is entirely up to you! Our high quality print processes result in striking designs that create a maximum impact, from a simple branded design with a statement to your customers that you will reopen in a few weeks, through to an exciting design which will last the duration of building a new branch. Our retail barricades can cover over the work in progress and give your customers something to look forward to.
If you want to find out how Mall Wall can work for you, call us today!